Regular price
₹500.00
Sale price
₹500.00
Unit price
per
Sale
Sold out
View full details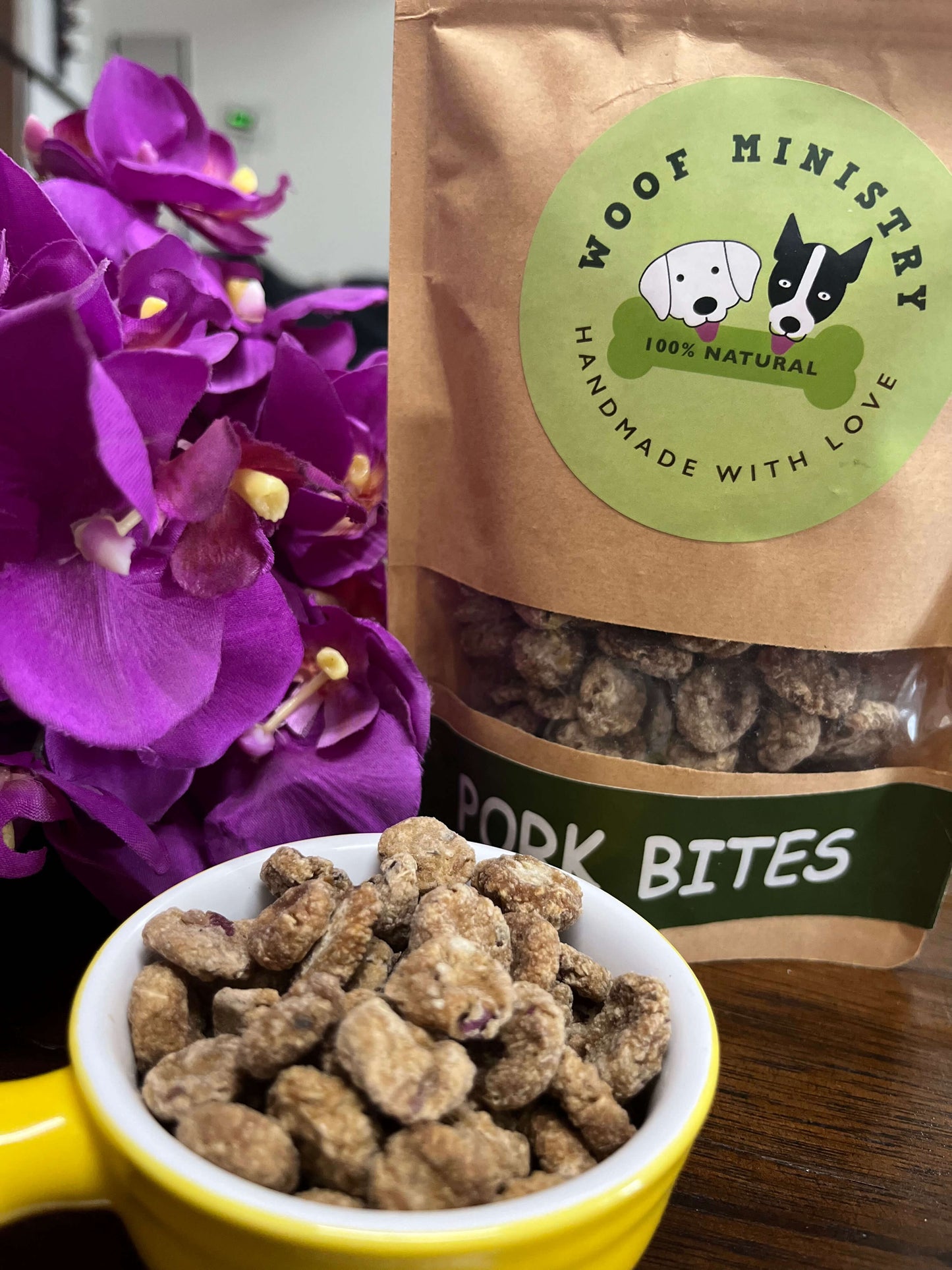 Perfectly sized treats for training! Bite sized Pork flavored bits. The strong smell functions as a great high value treat and the size is perfect to be used as a training treat.
It is also the perfect size to be used for mental stimulation activities like a Sniffer or a Snuffle Mat or just Scatter and Find!
Pork is an excellent alternative and novel protein source for dogs who suffer from allergies to the more common meats used in pet foods.

- Pork is a highly digestible animal protein

- Lean Pork is a superb source of protein & essential nutrients.

- Pork is a complete protein and an excellent source of Amino acids & Thiamine

Made from lean pork, these are super tasty, small bites !

All our treats are completely grain, gluten, dairy & preservative free. And it is super yummy & heathy as well.
Dispatched within 24 - 48 hours