Regular price
₹500.00
Sale price
₹500.00
Unit price
per
Sale
Sold out
View full details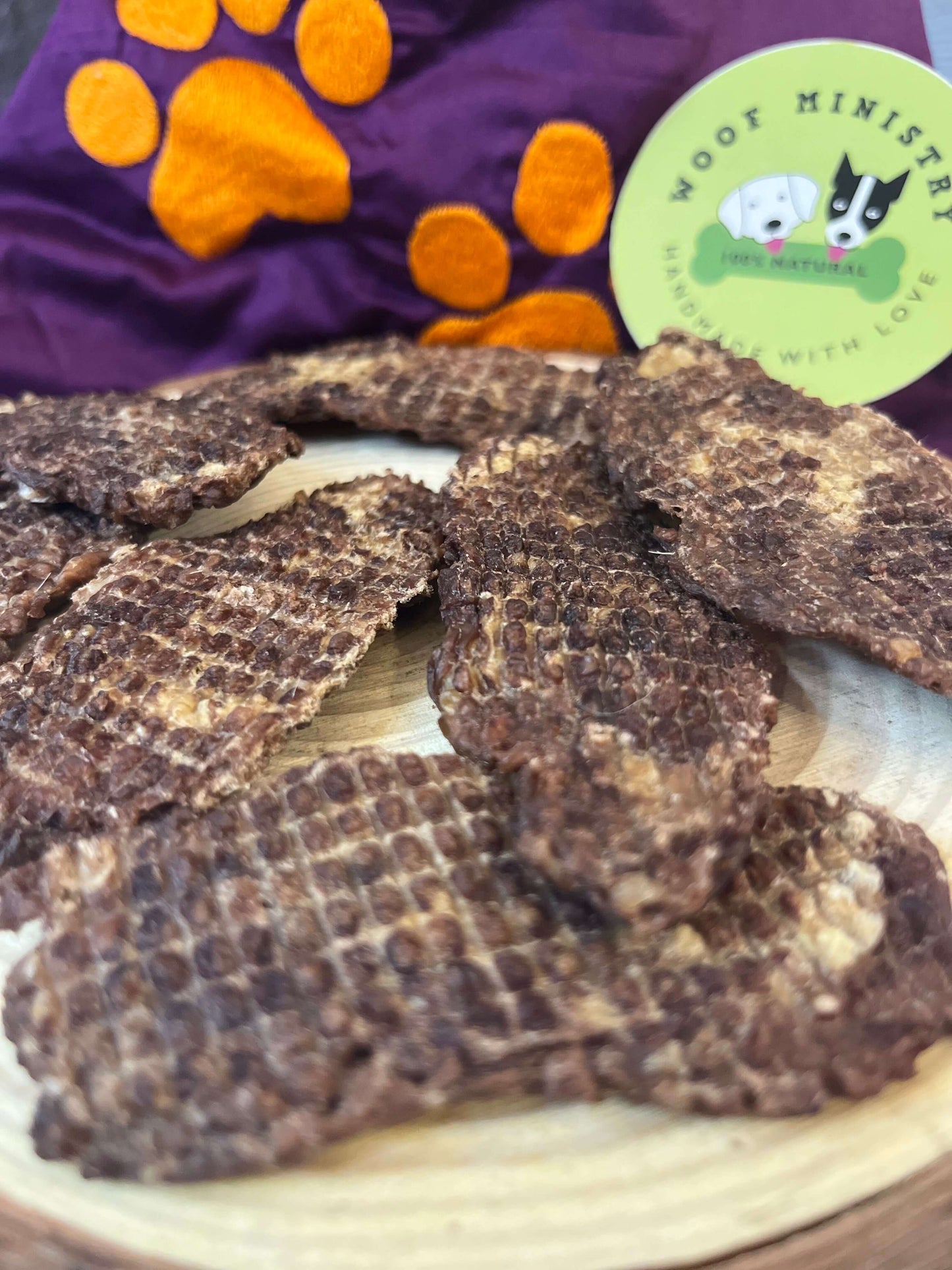 These single ingredient treats are 100% duck, super crunchy, and very tasty as certified by our mascots & our awesome customers!! These can also be broken into smaller pieces to serve as high value training treats.

These strips are all natural and packed with protein and iron. They are lean and easy to digest. The Stix are air dried over 20 hours to retain maximum nutrition.

The Duck Stix are human grade and not made of any bad stuff... just good clean meat!

Duck meat is a lean source of protein.
Dogs need a source of animal protein in their diets, and duck ranks as one of the best. Duck is a lean source of protein that is low in saturated fat — perfect for doggos on a diet. Duck also contains healthy polyunsaturated and monounsaturated fats, giving your pup more energy for your next outdoor adventure!

- A great source of amino acids
Duck is a complete protein and an excellent source of amino acids. Duck is especially high in lysine and leucine, which are great for lowering cholesterol and building healthy bones and muscles.

- High in fatty acids
As well as being an excellent source of amino acids, duck is also high in omega-3 and omega-6 fatty acids. While you'd normally think of fish oil as one of the best sources of fatty acids, duck is a good alternative. This is because duck is high in polyunsaturated fat, a common source of fatty acids found in fish, vegetable oils, and nuts.

- Ideal for dogs with food allergies
One of the main reasons pet parents turn to duck as an alternative is, their fur-baby has an allergy or intolerance to common meats like chicken and beef. If your dog gets an upset stomach or a rash after eating chicken or beef, discuss with a vet whether duck is a suitable alternative.

- Rich in B vitamins
Duck meat contains a variety of B vitamins which will improve your dog's quality of life .
 
All our treats are preservative, dairy, grain & gluten free. They are also free of any salt, sugar or any nasties or additives like corn, soy etc.
Dispatched within 24 - 48 hours