Omega 3 fish oil supplement
Regular price
₹1,190.00
Sale price
₹1,190.00
Unit price
per
Sale
Sold out
View full details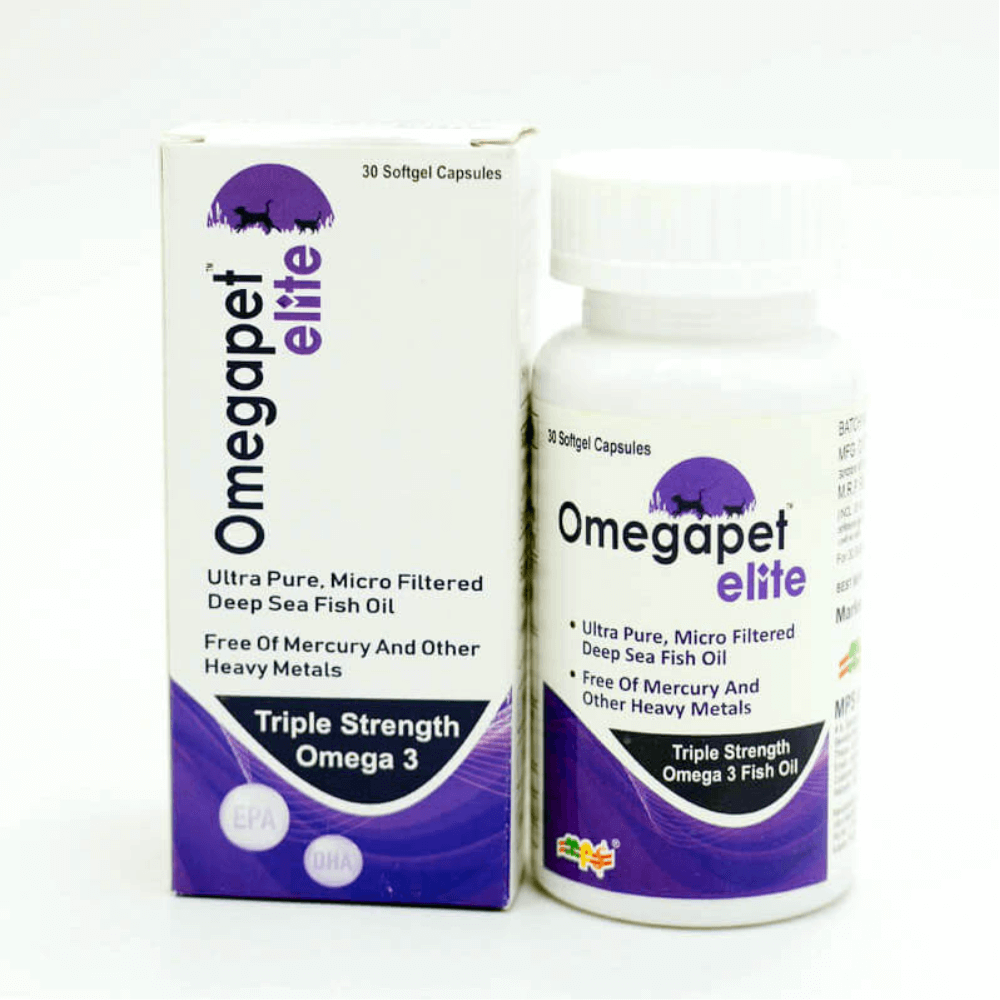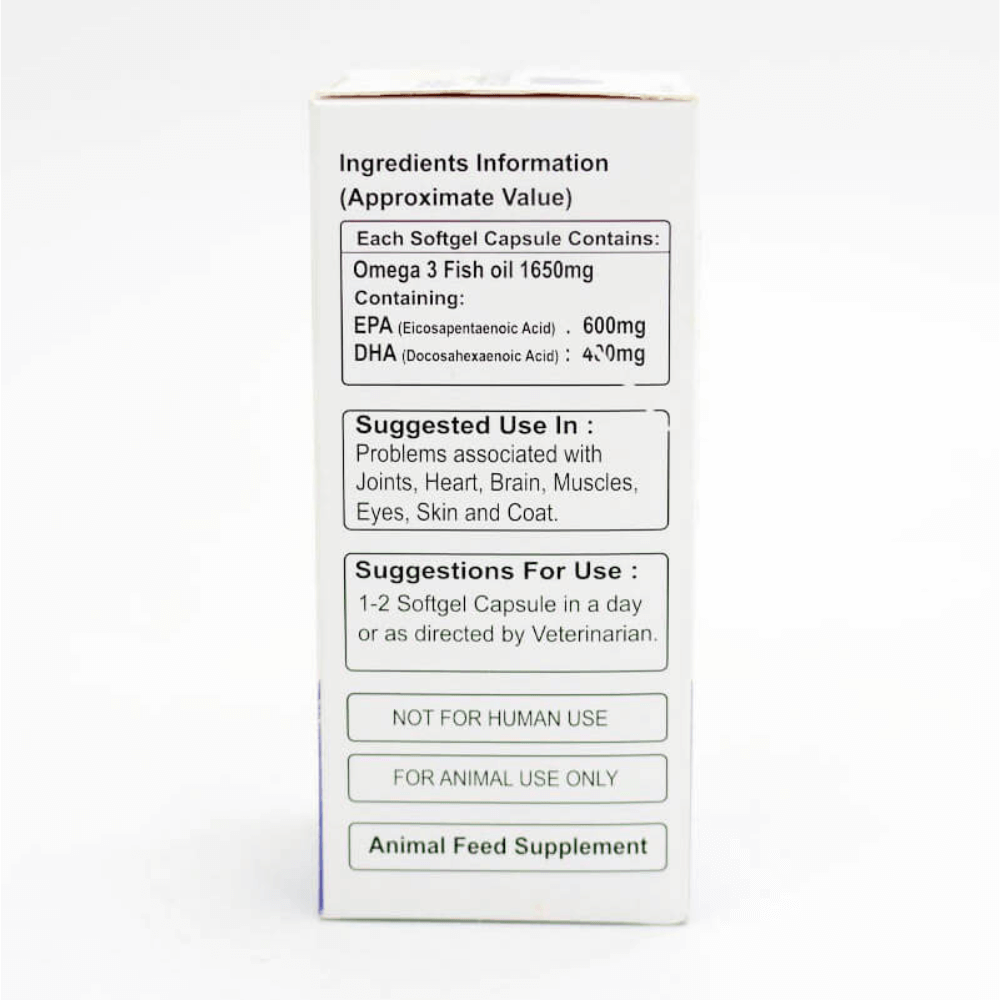 Omegapet elite gel capsules contains fish oil which is mercury and heavy metal free. 
Omega 3 fatty acids are an essential addition for dogs and cats. They need to obtain this from their diets, and unless fed daily, they will not be able to metabolise the same.
Each soft gel capsule contains EPA 600 mg and DHA 400 mg.
Recommended Dosage : 1 capsule for every 15 kgs of body weight
Poke and add to food. 
Recommended to store in the refrigerator once opened.
Uses: Omega 3s are important for cellular and immune health, skin and coat health, joint health, heart and kidney health, eye and brain development in puppies and also impacts trainability and behavioural health.
No. of gel capsules: 30
Dispatched Within 24 - 48 Hours