An essential supplement to your dog or cat's diet 
Regular price
₹450.00
Sale price
₹450.00
Unit price
per
Sale
Sold out
View full details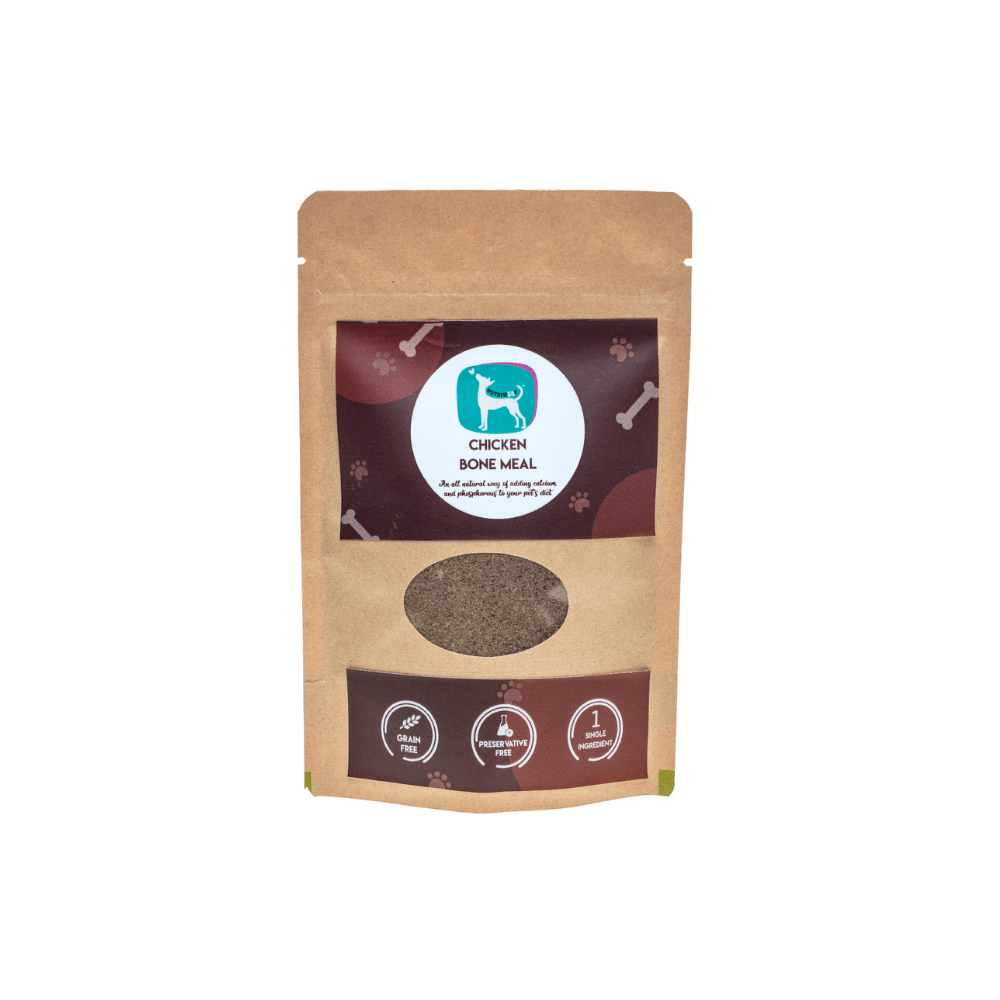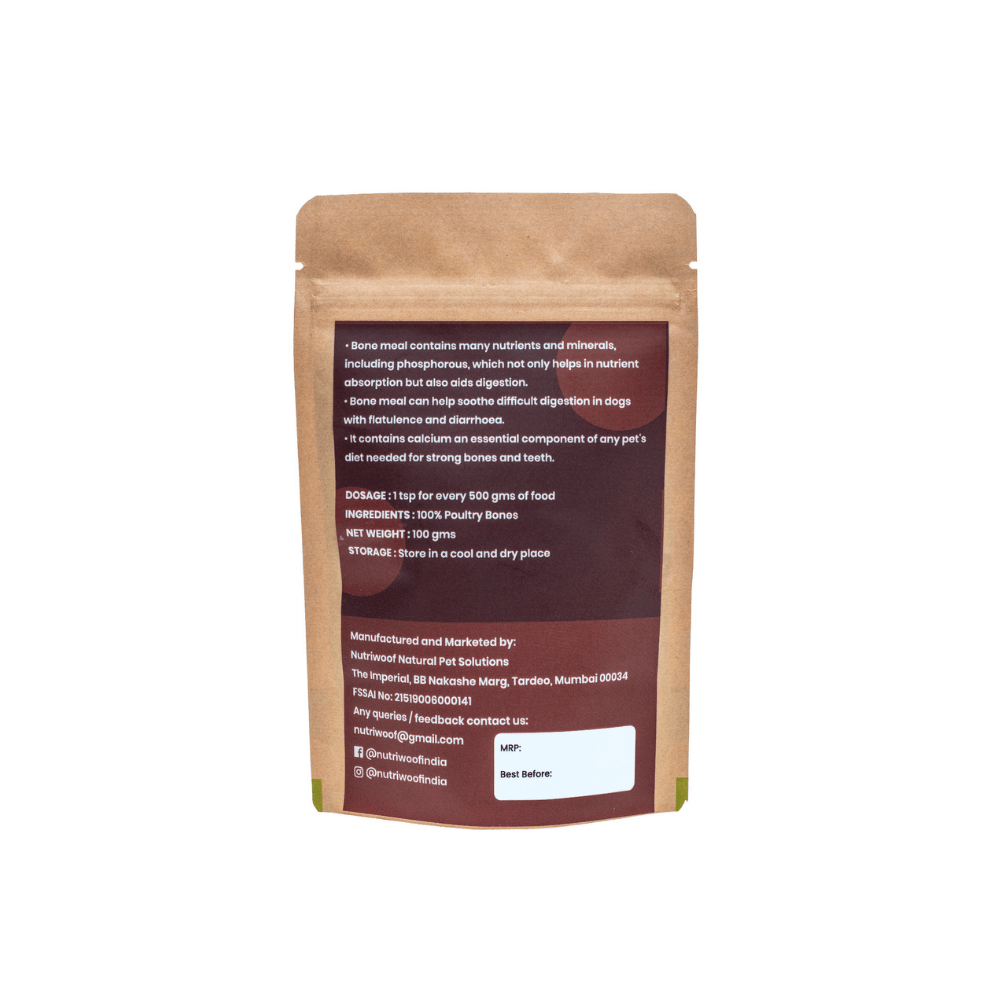 Bone meal contains many nutrient minerals, including phosphorous, which can help your pet's body to better absorb other nutrients and aid digestion. Bone meal can help soothe difficult digestion in pets with flatulence and diarrhea. It also contains calcium, which your pet needs for strong bones and teeth. 
Recommended Use:
Added as a calcium and phosphorous supplement to your pet's diet.
Note: This is to be added to fresh food diets only, and not to commercially formulated kibble. If unsure, please consult a companion animal nutritionist.

Dispatched within 24 - 48 hours