Lightweight formula combines all-natural ingredients
Regular price
₹800.00
Sale price
₹800.00
Unit price
per
Sale
Sold out
View full details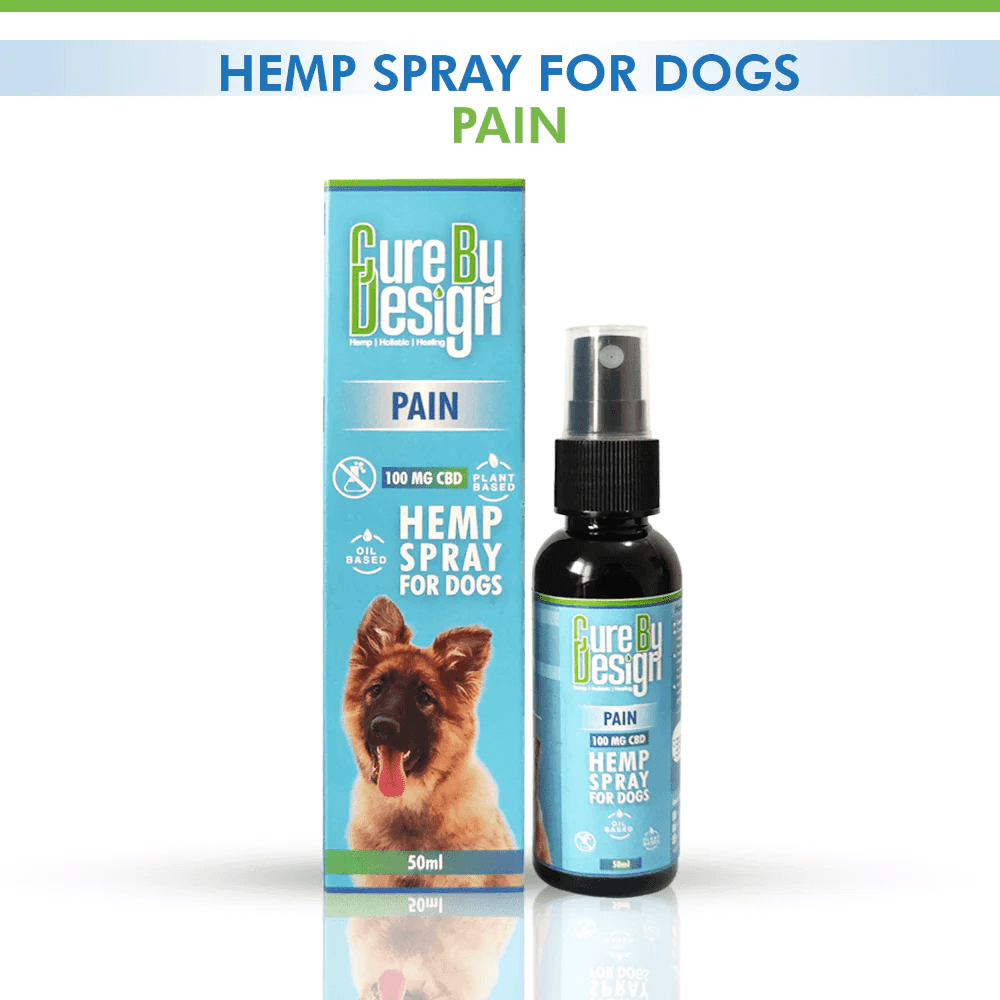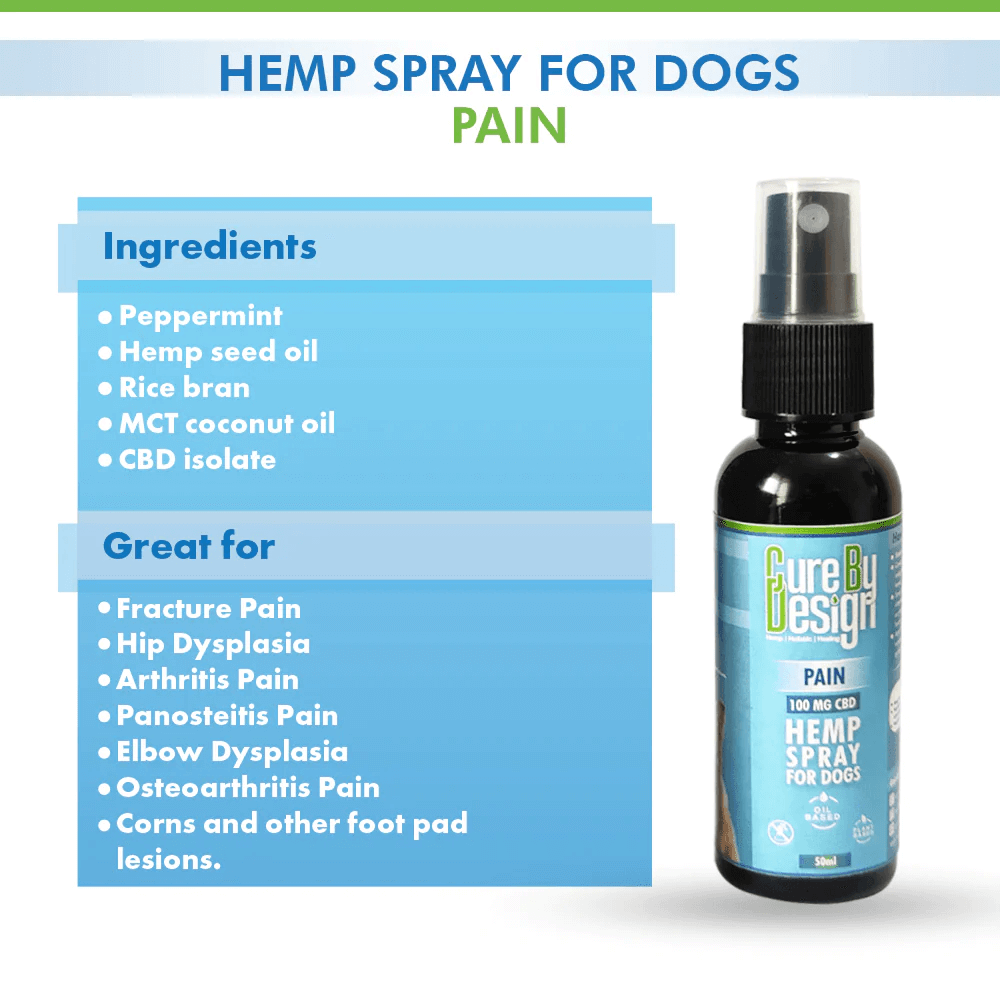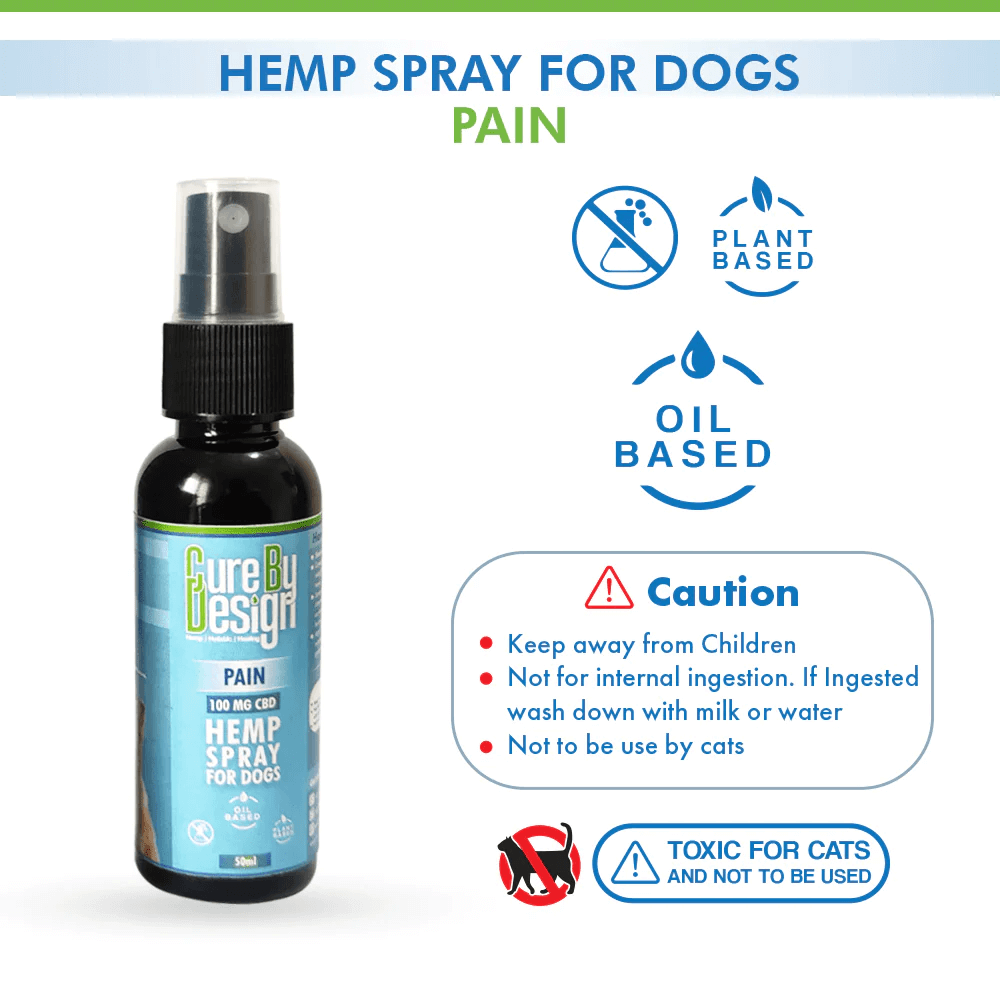 Cure By Design Hemp spray provides your dog with fast-acting, long-lasting relief while they're at home or on the go. Ideal for dogs of all sizes. Made with all-natural ingredients that are perfect for keeping your doggy's joints healthy and flexible. Have your dog feeling like his old self again in no time with this new Hemp Spray for Dogs.

Key Features:

Oil-based
This lightweight formula combines all-natural ingredients like Hemp Seed Oil, MCT Coconut Oil, and Rice Bran Oil to create a powerful pain reliever
Made to deliver active ingredients deep into the tissue and joints of dogs, helping to restore flexibility and relieve joint stiffness--ultimately reducing overall pain levels
Great for Arthritis, Hip Dysplasia, Elbow Dysplasia, Fracture Pain, Elbow Pain, Osteoarthritis pain, and more
Spray directly on the desired area, and massage with fingertips to avoid absorption by the human skin
All-natural formula is safe to use every time you need to.
Ingredients: Hemp Seed Oil, MCT Coconut Oil, Rice Bran Oil, Peppermint Essential Oil, and CBD.

Like they say, prevention is always better than cure. Vitamins and supplements help dogs with maintaining overall health, boosting immunity, and reducing the occurrence of age-related diseases. Whether you're looking for vetoquinol health up pro or hd tablets for dogs, at Petsy, you can find all your dog's essential vitamins and supplement under one roof. Our extensive range of vitamins and supplements offer skin and coat health, digestive care, anxiety reduction, hip, and joint supplementation, vision care, immunity-boosting, and more. Vitamin supplements for dogs are more than just deficiency correctors, they ensure your dog is always in optimum health no matter their life-stage.
Dispatched Within 24 - 48 Hours