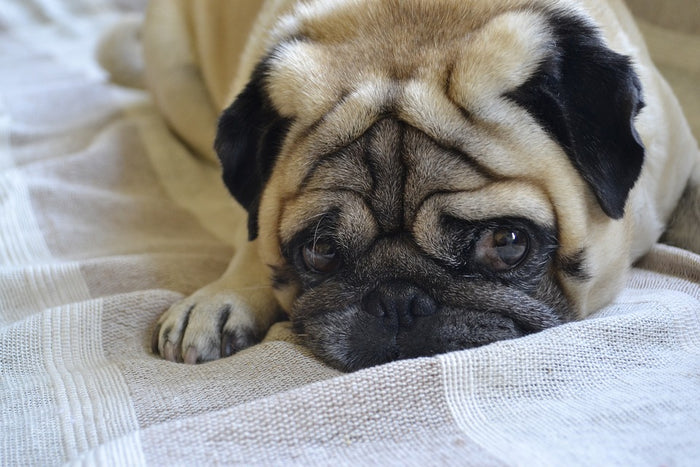 Symptoms:
Hypersalivation (drooling)
Warm to touch
Red mucous membranes of mouth
Rapid heart rate
Quiet or poorly responsive, may lay down and refuse or be unable to rise
Seizures
Muscle tremors
Ataxia (staggering)
Fever. If your dog's nose is dry and hot instead of wet and cool, they could have a fever. A body temperature above 103°F is considered abnormal.
Bright red, gray, purple, or bluish gums.
Lack of urine.
Muscle tremors - if your dog is shivering or shaking regardless of outside temperature, it may be caused by heat exhaustion.
Lethargy or weakness.
Vomiting or diarrhea. Abnormally soft stool, or stool with blood in it, is a big warning sign for heat exhaustion.
Dizziness.