This massage oil with tea tree and lemongrass helps reduce itchiness, repels ticks and fleas
Regular price
₹299.00
Sale price
₹299.00
Unit price
per
Sale
Sold out
View full details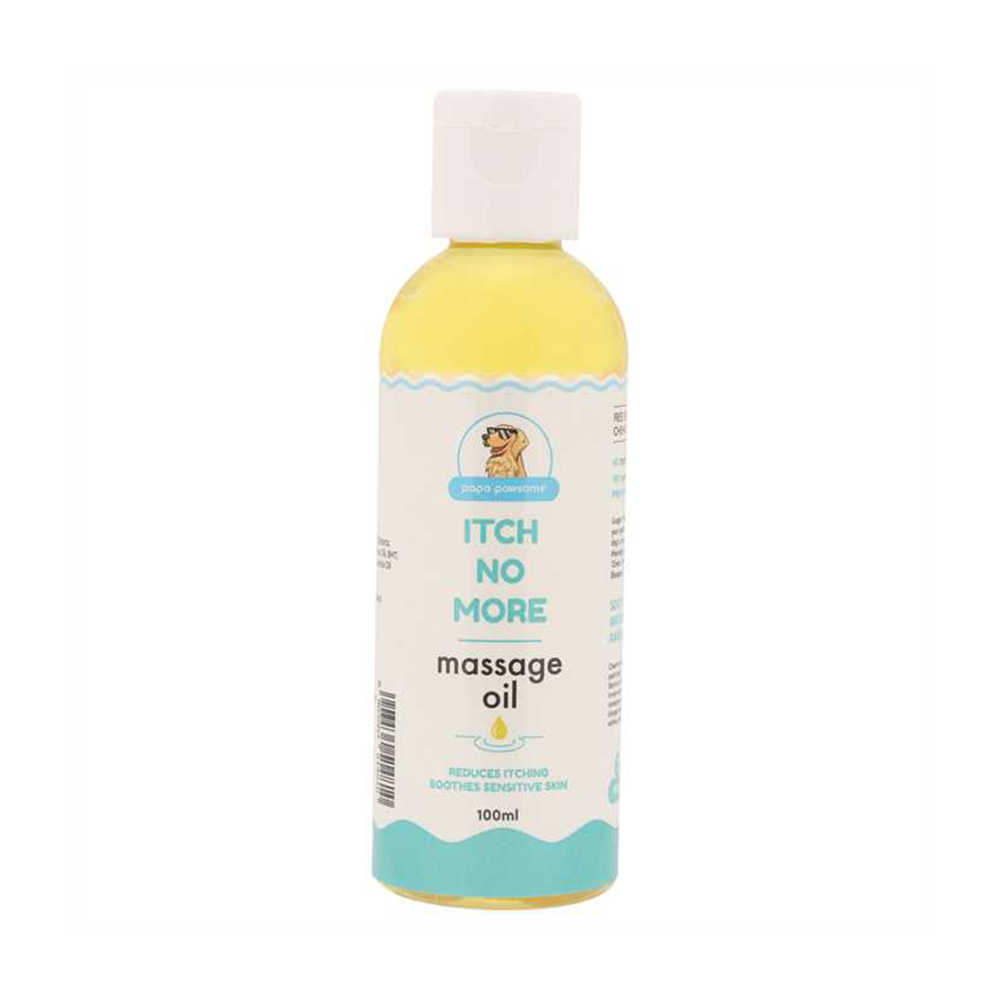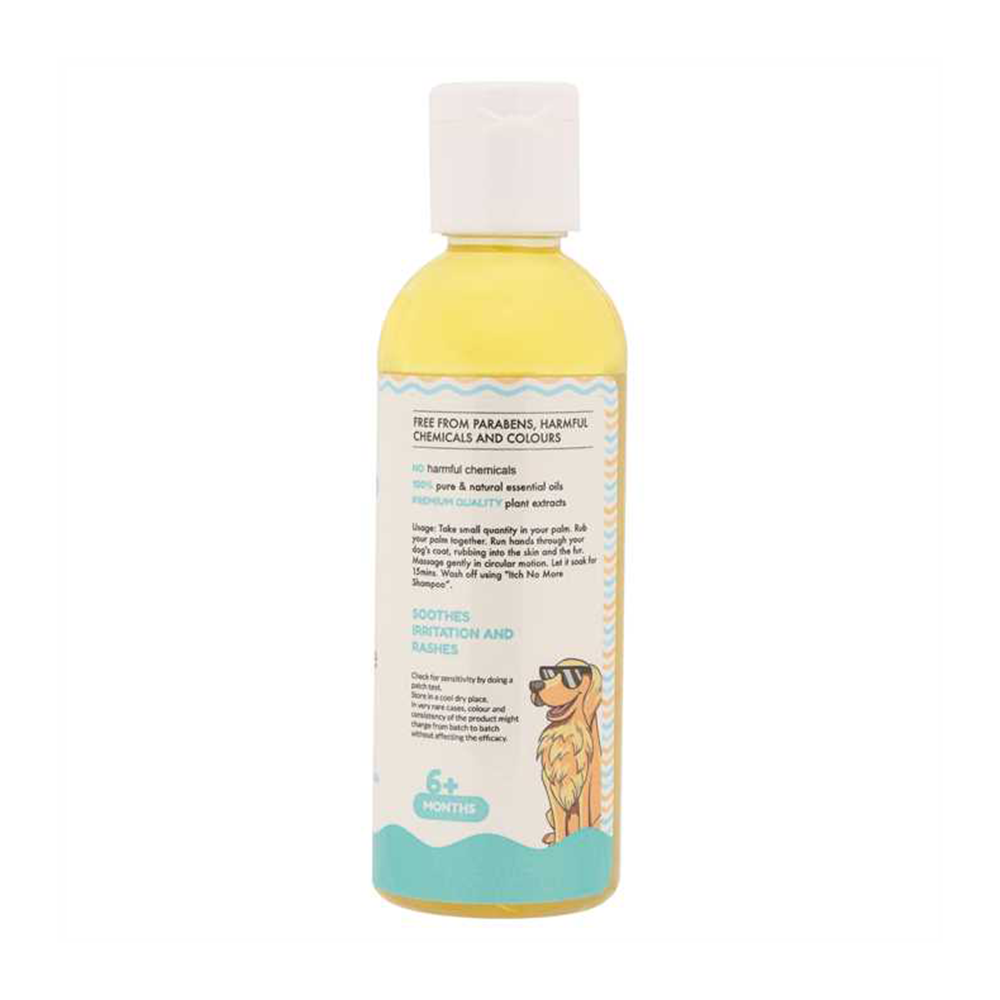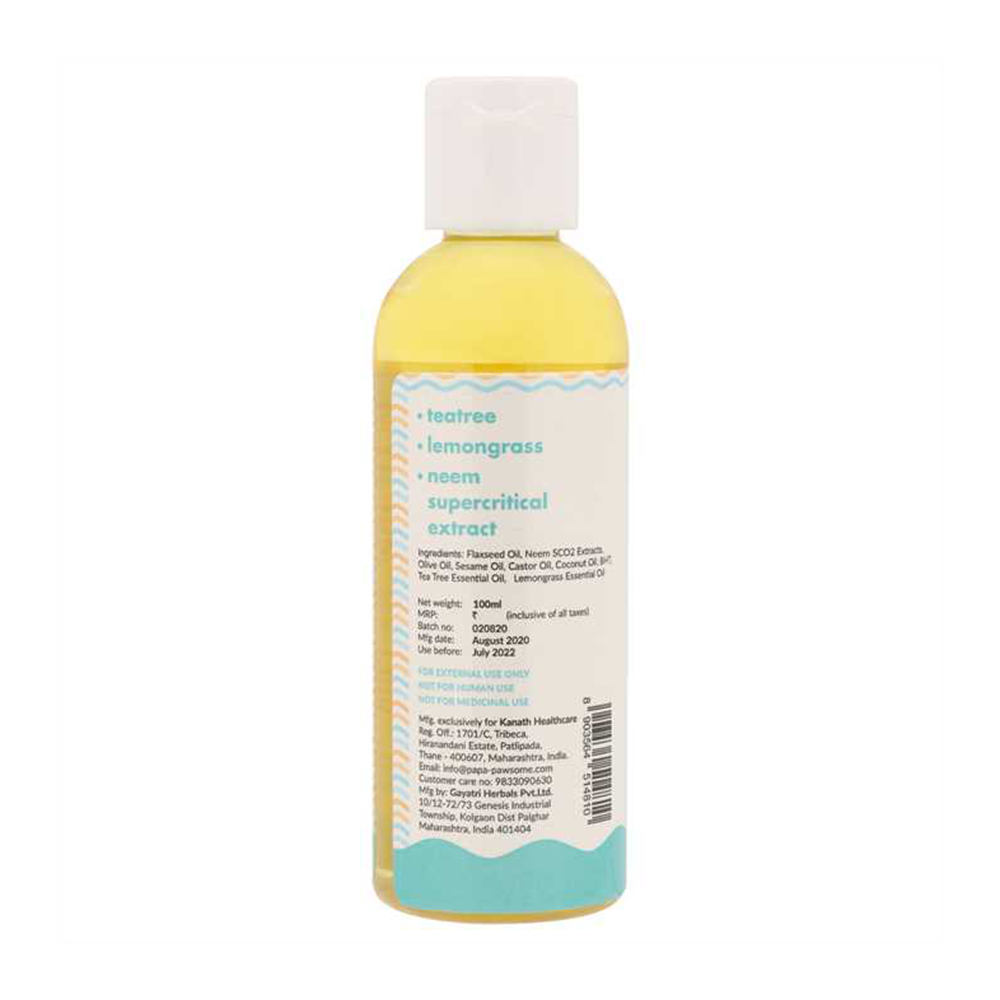 Papa Pawsome Itch No More Massage Oil For Pet Dogs Care With Tea Tree and Lemongrass Essential Oil - Reduces itching, Repels Fleas and Ticks.
A perfect blend of enriched oils from flaxseed, olive, castor, loaded with super extracts of Neem and essential oils of Lemongrass and Tea Tree are bound to 'bark' away the fleas and ticks, while soothing their sensitive skin. Free your dog from irritation and itchiness and get rid of the troubling rashes and flaky skin. The soothing aroma of natural essential oil will help your dog relax and enjoy the massage.
Benefits
1. ANTI ITCH, REPELS TICKS & FLEAS, FIGHTS FUNGAL INFECTIONS.
2. Essential Oils - Tea Tree & Lemongrass.
3. Enriched with - Neem Supercritical Extracts & Flaxseed Oil
RECOMMENDED USE-

Massage your dog with this specially formulated massage oil with the goodness of Flaxseed oil, Neem supercritical extract, Tea Tree and Lemongrass Essential Oil to turn off all troubles. Let it soak for 15 mins. Bathe thereafter.
Suitable for dogs over 6 months    
Dispatched within 24 - 48 hours