Strong and durable cotton martingale collar made of cotton canvas and insulated with nylon webbing
Regular price
Sale price
₹399.00
Unit price
per
Sale
Sold out
View full details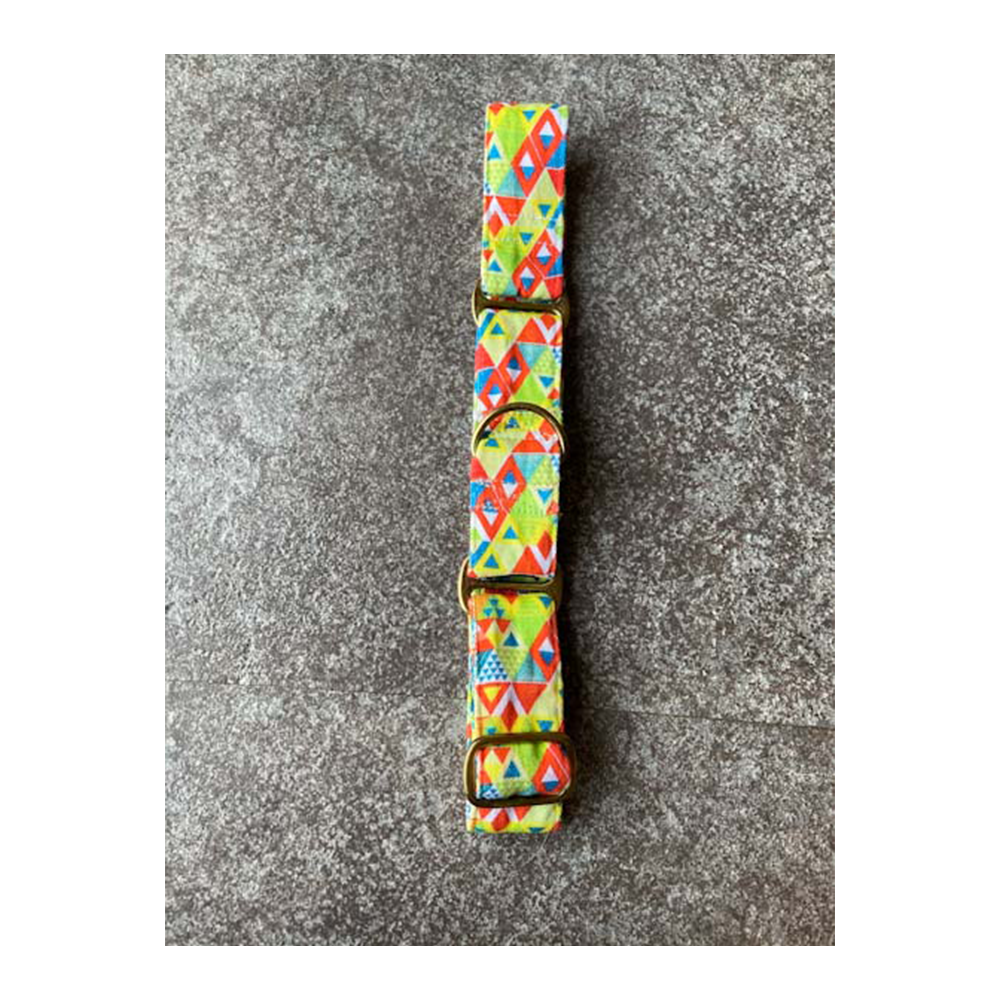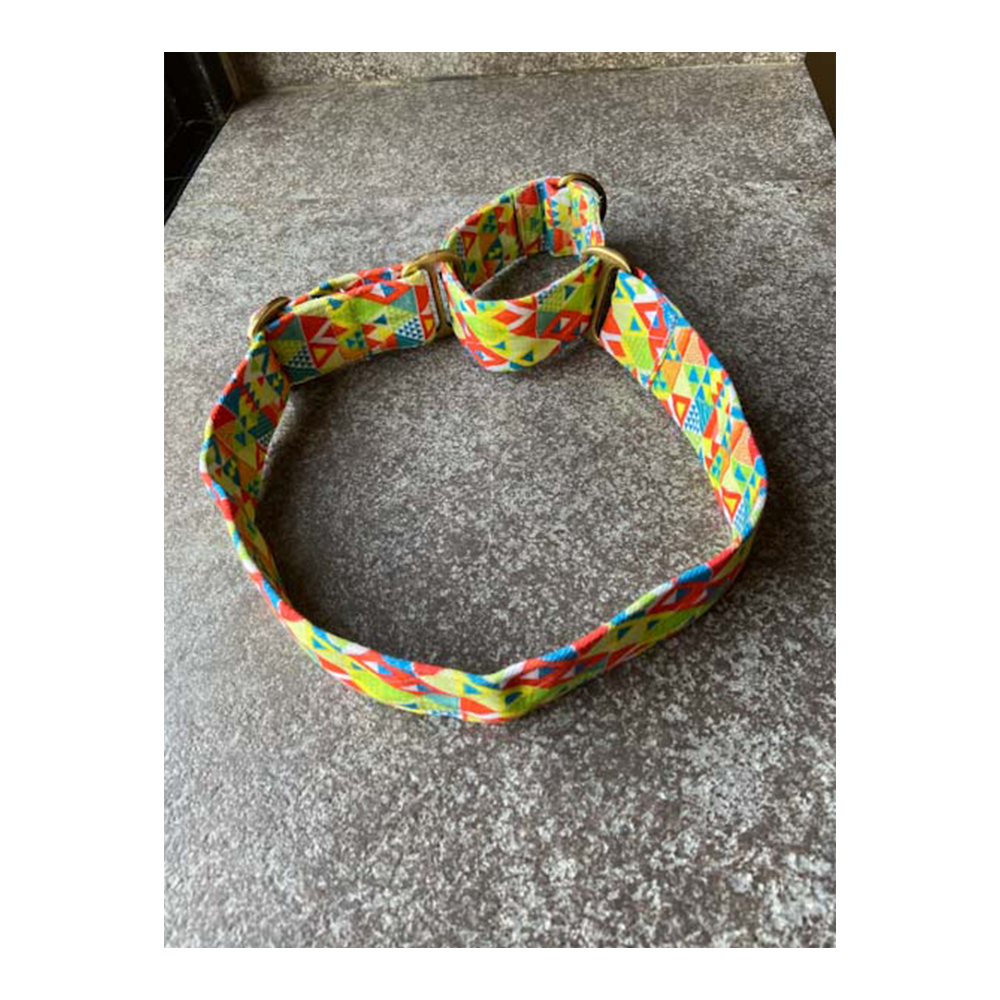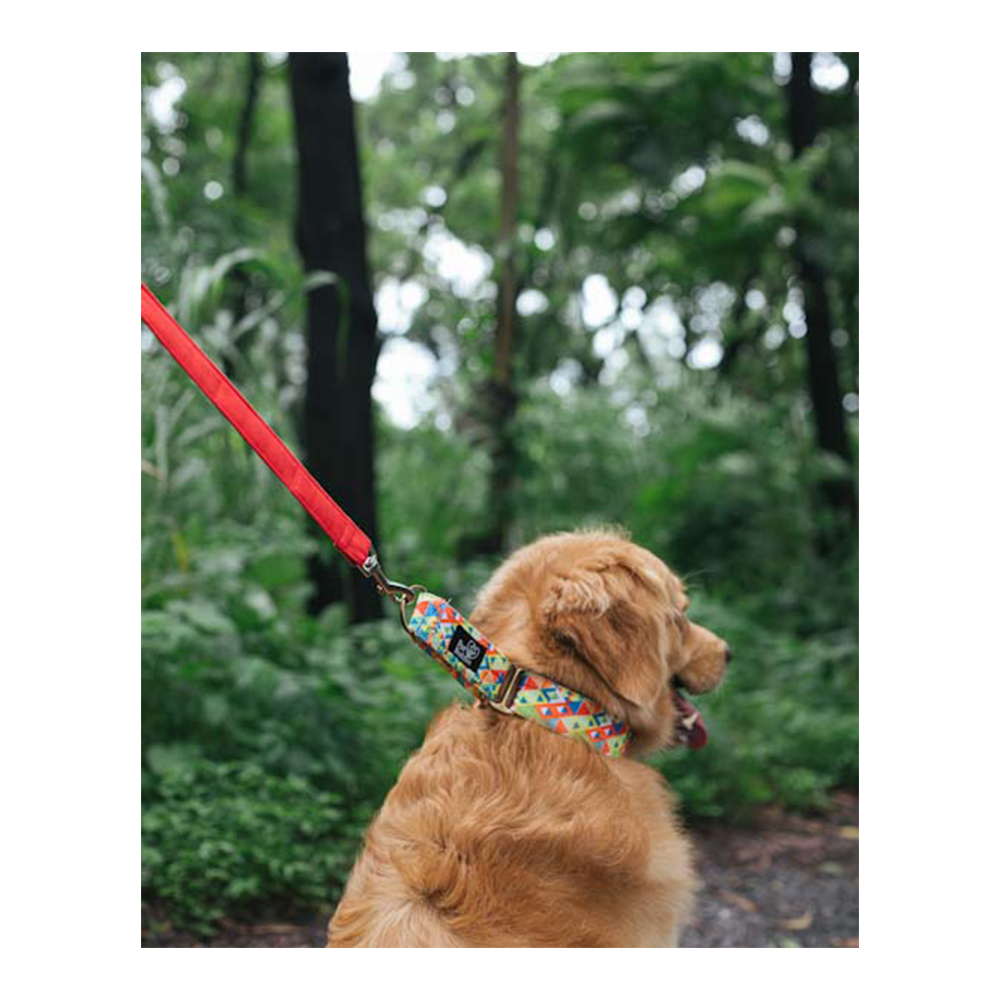 Product Features:Denim martingale collars are made of cotton canvas and are insulated with nylon webbing for extra strength
Prevents your pet from slipping out of the collar
Tightens when dog pulls for better control and loosens when they stop pulling
Safer and more comfortable than a choke chain that's always tight
Secure fit prevents your pet from escaping or backing out of collar
Perfect for "escape artists" and breeds with necks larger than their heads
Custom fit is perfect for growing puppies
Doesn't cause matting & bald spots like some standard collars
Not recommended during group play sessions
How to Wear the Collar:
The larger loop is the collar which would be placed around your dog's neck
After adjusting the collar suitable to your dog's neck size, place it around his/her neck
While checking the fit on the dog's neck, allow space of at least three fingers
Attach your furbuddy's leash to the metal ring in the centre of the smaller loop
When tightened with a leash or by holding the smaller loop like a handle, the two metal adjuster buckles should not meet
Measuring your furbuddy's neck size:
To pick the right size collar, measure your dog around the top of the neck directly behind the ears. This measurement is the same as the collar when it's fully tightened or closed.
From this wide variety of Martingale collars, you would be able to choose the right Martingale collar for your furbuddy.
Please note: All Fur Buddies products are made individually, by local artisans in Bombay and are not mass or factory produced.
Dispatched within 2-3 working days 
| | | | |
| --- | --- | --- | --- |
| Size | Width | Neck Size | Suitable For |
| S | 0.75 Inch | 10 – 15 Inches | Small breeds, puppies, cats |
| M | 1 Inch | 14 – 21 Inches | Medium to large breeds |
| L | 1.50 Inch | 19 – 25 Inches | Large to giant breeds |