Mental enrichment
Regular price
Sale price
₹550.00
Unit price
per
Sale
Sold out
View full details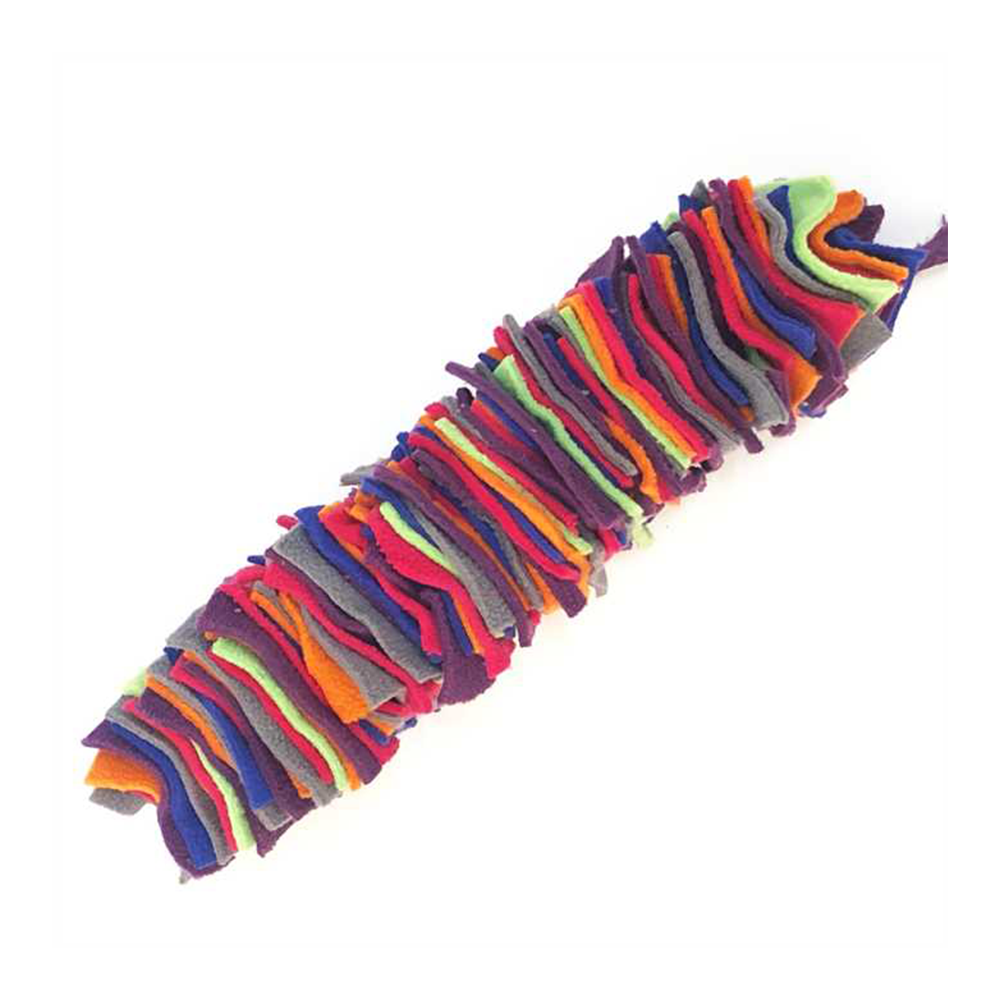 Give your dog a nose job! The Snuffle Kebab is here!
Handmade using high quality, long lasting fleece.
12 inches in length, one size suits all dogs. Colours are mixed up at random, and there may be a slight difference from piece to piece.
INTRODUCING YOUR DOG TO THE SNUFFLE KEBAB:
Start by using large sized treats, and tucking them between the layers while still sticking out a bit, making it easy for your dog to find them all. Only hide treats on ONE side of the Kebab when you're starting out.
Once your dog finds all the treats, tuck the treats further in. Again, use only ONE side of the Kebab to hide treats. You may hide a few additional treats on the other side – but do make sure that they are slightly visible to help your dog figure the game out successfully.
Gradually, make things tougher at your dog's pace by hiding treats on all sides of the kebab. Always make sure you have a few easy wins, along with the tougher finds, to keep your dog motivated, increase confidence, and keep things fun. The idea is for them to enjoy the game after all, and staying busy and engaged (and out of trouble) can be a happy side effect.
Dispatched Within 24 - 48 Hours