Mental enrichment
Regular price
Sale price
₹1,050.00
Unit price
per
Sale
Sold out
View full details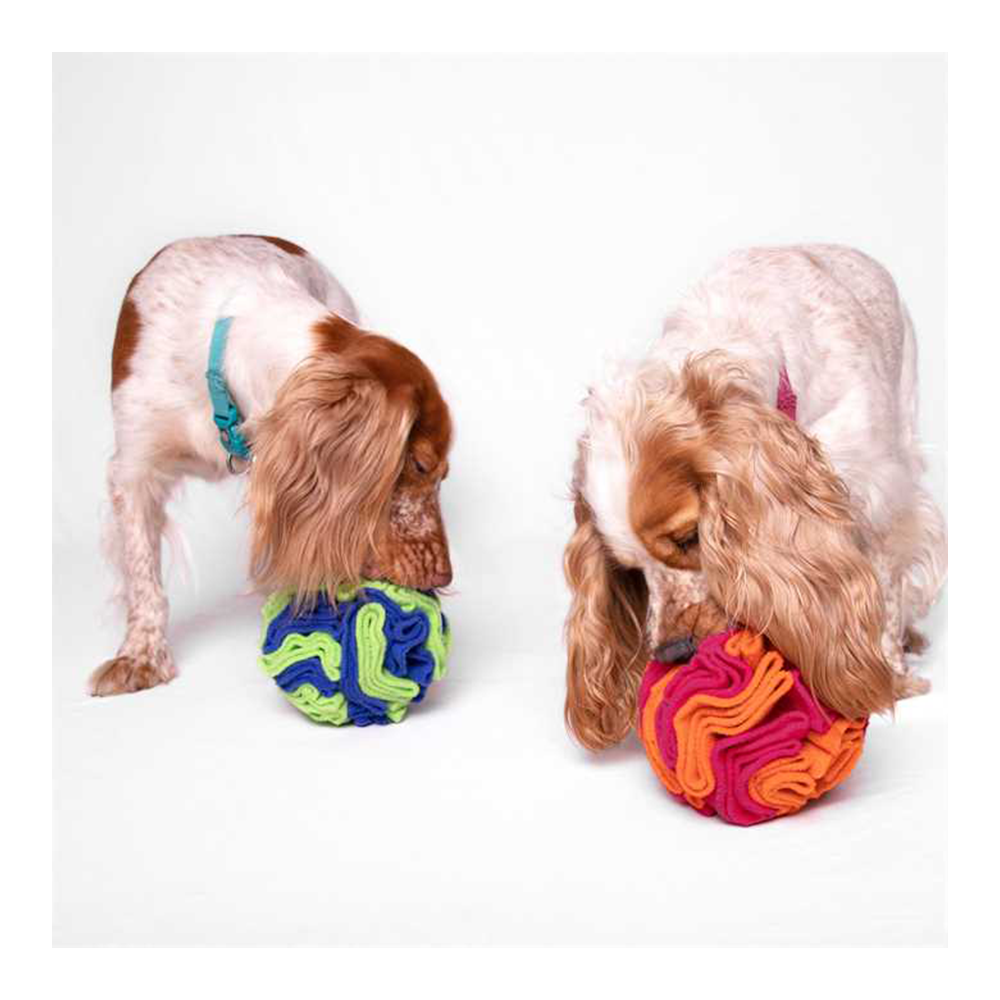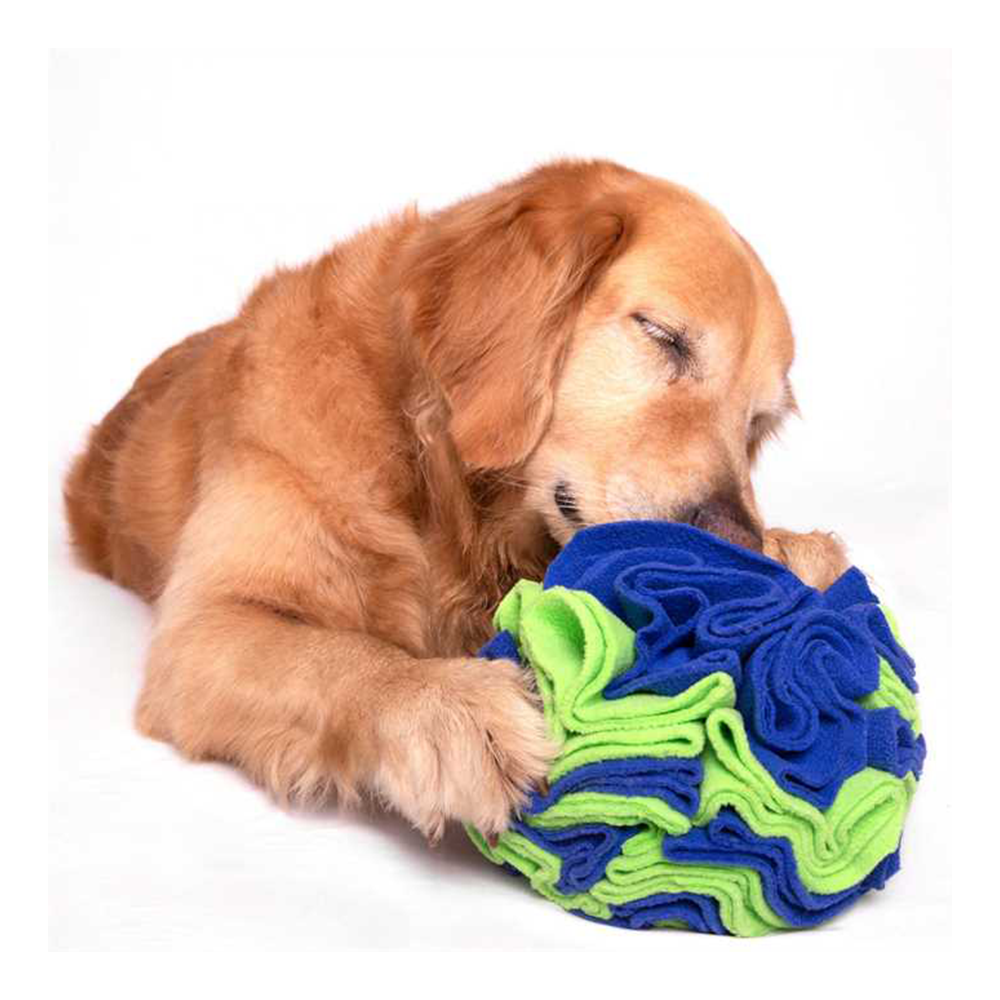 Keep your dog engaged and entertained! Get them rolling, sniffing and snacking with the Sniffer Ball.
A challenging puzzle that your dog is sure to love.
The Medium size is great for small and medium sized dogs, while the Large is better suited for large and extra large dogs. A fairly tough hunt, it is best recommended for dogs who have explored sniffing games before.
A challenging puzzle because for some dogs, #ballislife.
A round(ish) ball made from fleece and secured at the centre with strong nylon wire, the Sniffer Ball has hundreds of hiding spots amongst its folds. Simply hide a handful of dry food or treats between the many folds, and let your dog sniff it all out. They're going to have to roll it about and use their nose, paws and all their smarts to find every last treat. The tightly packed folds prevents the treats from falling out. 
The Sniffer ball is not an easy puzzle, and not ideal for dogs who are new to interactive food puzzles. We suggest starting off using large, smelly treats. Keep things easy as your dog learns the game and avoid frustration. Increase the challenge level by using smaller sized treats as your dog gets the hang of it. 
This toy is not designed to be a tug toy. Always supervise your dog when using this toy, and keep it away when your dog is done. 
[size] 
Medium Sniffer Ball: 6 inch diameter (Ideal for small and medium sized dogs)
Large Sniffer Ball: 8 inch diameter (Ideal for large and extra large sized dogs) [/size]
Dispatched Within 24 - 48 Hours 
Medium Sniffer Ball: 6 inch diameter (Ideal for small and medium sized dogs)
Large Sniffer Ball: 8 inch diameter (Ideal for large and extra large sized dogs)