Collagen supplement for kitties
Regular price
Sale price
₹1,200.00
Unit price
per
Sale
Sold out
View full details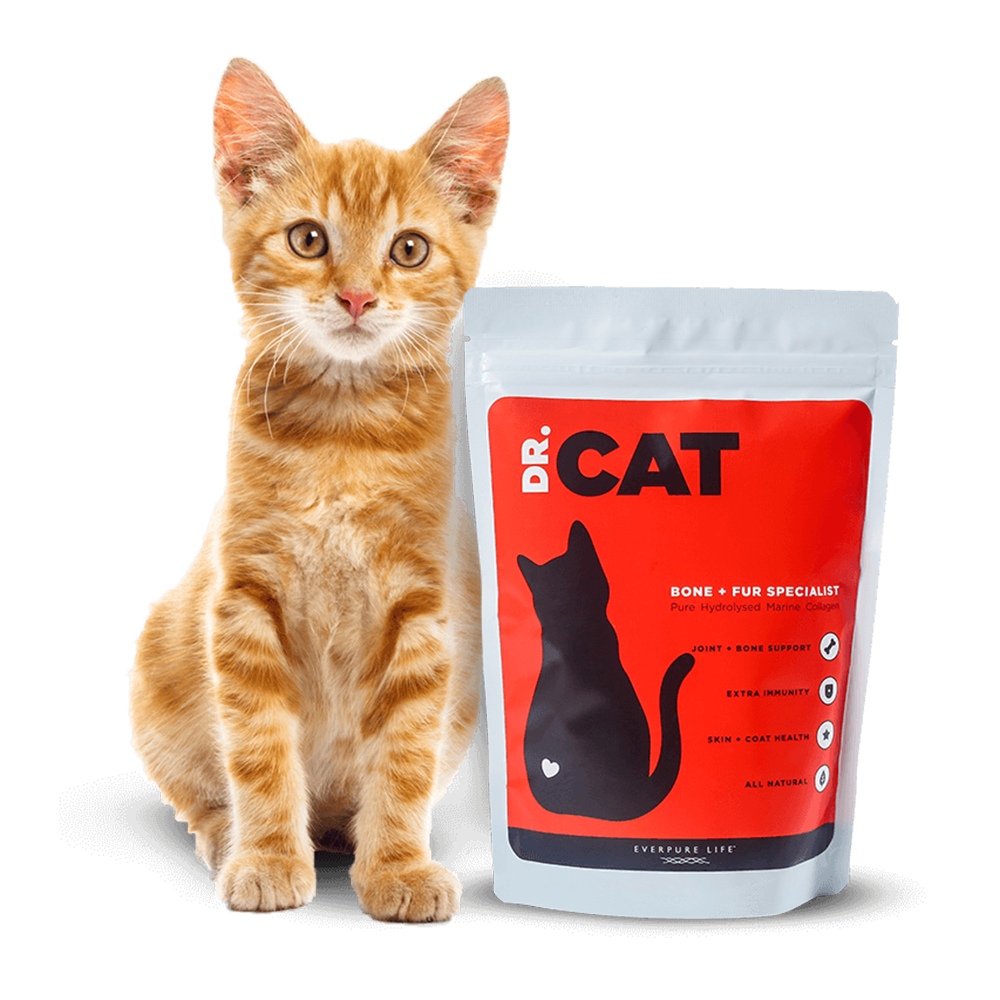 Collagen is the most abundant protein found in cats. It plays a vital role as structural protein and connective tissues. Collagen also promotes the strength of bones and teeth and ensures that the skin and coat are healthy. As a part of the ageing process, it is natural that collagen levels decrease in the body and a collagen boost to your pet's diet can help maintain good health and overall wellness.
Dr. Cat hydrolysed marine collagen (Type 1) is a dietary supplement enriched with fortified amino acids that are easily absorbed by the body. It repairs bone and cartilage, thus promoting mobility and flexibility in your cat. It also supports all the essential biological processes that assist in the production, replacement, preservation, and protection of newly formed collagen in the body. Suitable for cats of all ages, Dr. Cat is a convenient way to introduce collagen to your pet's diet.
* Please check with your pet's veterinarian if there is a pre-existing liver condition.
Dispatched Within 24 - 48 Hours